Welcome!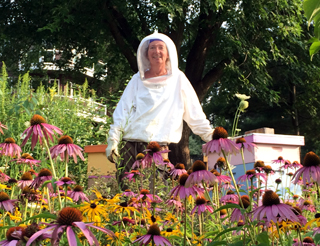 Since unexpectedly becoming a beekeeper in 2008, Charlotte has fallen head-over-hive with this intelligent insect. She loves sharing her beekeeping experiences and how they've shaped her life through humorous and insightful presentations and articles. A popular Midwest speaker, organizations repeatedly turn to her for her ability to encourage and connect with beekeepers, especially "new-bees."
Please read to and with kids…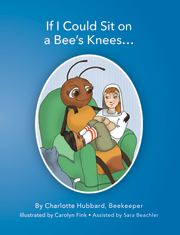 With the goal of getting bee-positive information in the hands of children, this delightful book is available in a softcover edition at no or low-cost in limited quantities. A hardcover edition is also available; sales support softcover book distribution.