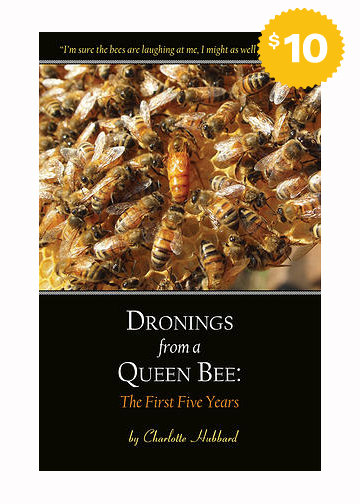 Looking for some laughs?
Dronings from a Queen Bee: The First Five Years is now available! Interested in getting a hard copy? Send Charlotte an email and a check for $13.50 ($10 plus $3.50/shipping and handling).
Checks may be made out to:
Tom's Bee-loved Honey
PO Box 338
Schoolcraft, MI 49087
OR
Purchase via PayPal

All profits go to Charlotte's late husband Tom's favorite charities: Meals on Wheels and Loaves & Fishes.
The publication is also available for e-readers, and from Amazon.com. You may obtain a copy as a free PDF by sending us an email.