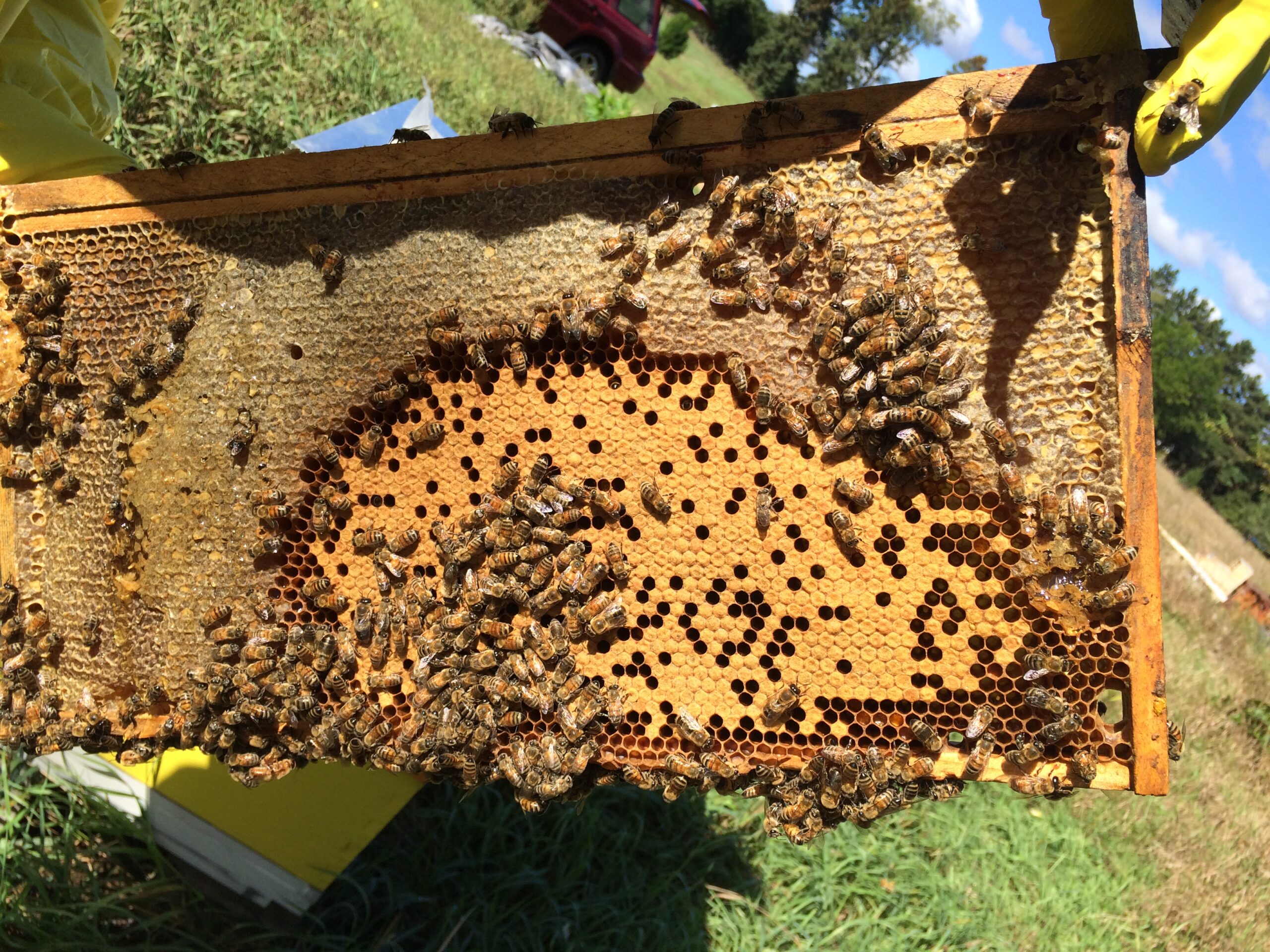 Successful overwintering colonies is southern Michigan is challenging. Here's what we do.  Read More
NOTE: Since publishing the document linked above, I've updated it, and it is a good follow-up to the document on optimal bee health for wintering. Please check out both of those here.

Combining Hives
In Charlotte's mid-September blog posting, she discussed the possibility of combining hives for the winter. Read More.

Sweet Dreams Ladies
In her debut article for Bee Culture, Charlotte covers overwintering considerations for colonies, and mistakes she's made.Subscriptions to the leading journal available at beeculture.com.
Read more.

Pants are Overrated
Bee fever sometimes means that in your haste to capture a swarm that you may forget critical items, like pants.
Read More.

My Drone
Charlotte may be a queen bee, but she's got a drone who isn't getting kicked out come fall.
Read More.

Be Careful What You Wish For
All beekeepers wish for swarms, but those swarms must come from somewhere, like from other beekeepers, or oops–from your own apiary!
Read More.

Queen Bee to Bee
We need all the beekeepers (and bees) we can get. Charlotte shares a humorous account of how she's unexpectedly found a future queen beekeeper.
Read More.

A Bee in My Bonnet
Unfortunately, sometimes the expression 'a bee in my bonnet' is for real!
Read More.

Angels with Real Wings
In a painfully open summary, Charlotte shares background on the challenging journey that turned her into a beekeeper.
Read More.

Smoker Challenged
Like most new-bees, Charlotte struggled with keeping the smoker lit. She believes however that she's found a better option…
Read More.
Looking for some laughs?
Dronings from a Queen Bee: The First Five Years is now available!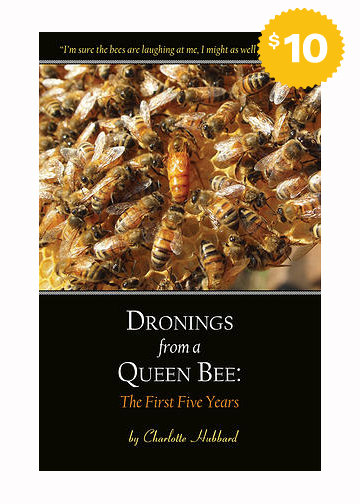 Interested in getting a hard copy? Send a check for $13.50 ($10 plus $3.50/shipping and handling) to:
Tom's Bee-loved Honey
11046 Higley Circle West
Schoolcraft, MI 49087
OR
Purchase via PayPal
All profits go to Charlotte's late husband Tom's favorite charities: Meals on Wheels and Loaves & Fishes.
The publication is also available for e-readers, and from Amazon.com.  You may obtain a copy as a free PDF by sending us an email.